James Slater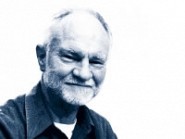 Dear Nino, please accept this notification as confirmation of my resignation from the Board of Directors of Med America Shippers Association, effective October 31st. Please pass a copy of this e-mail to David Street as I do not have his e-mail address to hand.
Needless to say, it has been an honour and a pleasure serving as a board member, and I shall always be grateful for the opportunity it gave me to meet and work wit some exceptional people in our industry. Your friendship and extraordinary generosity has always meant a lot to myself and Linda, and we have some wonderful memories built up over the years.
In my new role as Secretary of the Association I look forward to a continuing association with yourself, Giovanni, Jim and the members of the board, and I will endeavour to assist you and them in whatever capacity you deem necessary, effective immediately.
I hope that you and your family are well, and I look forward to seeing you in January 2012in Ft. Lauderdale.
Sincerely,
Jim Slater