Who are we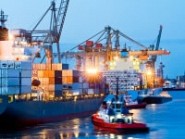 Background
Shippers' Associations have been in existence in various forms since the mid-1970s. Companies in many industries have combined their collective cargo to achieve volume discounts with ocean carriers and have succeeded in saving significant freight dollars.
Med America was formed in 1992. The membership is comprised of a cross-section of the beverage alcohol business: major US importers, distributors, major European producers suppliers/suppliers of wine and spirits and even a restaurant group!
Profile
Med America is a non-profit "Shippers' Association" formed for the scopes and the meaning of the "Shipping Act" by several industry Representatives with the intention to negotiate ocean freight rates and conditions on behalf of the Members, taking advantage of their combined volume.
One of the basic tenets of Med America is that members can utilize service contracts without being the captive of one freight forwarder. Members may nominate other forwarders and note the Med America service contracts numbers on their purchase orders and are only required to send copies of the ocean bills of lading to the Association's offices so that accurate record may be kept. This policy fills a void in the industry: the availability of an independent shippers' association responsive to the needs of its membership.
Since its existence Med America enjoys the benchmark rates for carriage between Italy and the Mediterranean and all the ports in the U.S. That is the reason for its name where "MEDAM" stands for Mediterranean to America. In the following years, thanks to the support of its associated members, MED AMERICA has grown in Chile, Argentina, Australia, North Europe and South Africa. Med America provides superior service to its members in a freight-forwarder-free environment and important logistical information in the form of rates, contract specifics, carrier information, inland services, sailing schedules, etc. Any of this information is available over the phone, without the need of maintaining folders of information which are constantly being revised and updated.
Who we are
The Members of the Association are now (Oct. 15, 2011) 855 and they include other associations based in the U.S. (as BIFA and GULF SSC-GAP) and in Europe (as C.I.V.).
The Association is run by a Board of Directors and few Officials (the President, the V.P. and a Secretary-Treasurer). The Directors are officials of the U.S. Importers or Wholesalers whose knowledge and professionalism have been instrumental to negotiate, obtain and to maintain the most competitive rates and the best conditions as credit terms, free time, rates from point, special equipments, security transportation system and seals, and exclusive arrangements for Temperature Controlled warehouses and equipments all over Europe, Latin America, Oceania, South Africa and other Countries of origin for W&S. From our letterhead you will see who they are.
The Association has grown fast thanks to its neutrality, its reputation and its clout: Med America presently manages a large nbr of Service Contracts from the Mediterranean, North Europe, Chile, Australia etc., representing several thousands of TEUs shipped.
A producer (or exporter) or a wholesaler (or importer) can become a Member by submitting an application to the BoD and accepting to pay the admission fee.
For further information about Med America Shippers Association click "contact us"
Other pages in this section