Advantages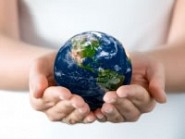 The purpose of the Corp is to obtain beneficial ocean freight rates for the shipments committed by the Association with the Common carriers, as well for the inland transportation (in the Country of origin and at Destination) and distributing such freight rates as a not-for-profit association.
A Shipper's Association is a SHIPPER to the meaning of the declaration of policy of the Shipping Act 1984 revised by Reform Shipping Act 1998 (46 App. U.S.C. 1701), where the FEDERAL MARITIME COMMISSION (FMC) has established the following purposes:
to establish a non-discriminatory regulatory process for the common carriage of goods by water in the foreign commerce of the United States ....
to provide an efficient and economic transportation system in the ocean commerce of the United States that is, insofar as possible, in harmony with, and responsive to, international shipping practices; and
to encourage the development of an economically sound and efficient United States-flag liner fleet capable of meeting national security needs; and
to promote the growth and development of United States exports through competitive and efficient ocean transportation ....
"loyalty contract" means a contract with an ocean common carrier or agreement by which a Shipper obtains lower rates by committing all or a fixed portion of its cargo to that carrier....
"Shipper" includes individuals, corporations, partnerships, and Associations existing under or authorized by the laws of the United States or of a foreign country
"Service contract" means a written contract between one or more Shippers and an individual ocean common carrier ..... to provide a certain volume or portion of cargo over a fixed time period, where the ocean common carrier commits to a certain rate or rate schedule and a defined service level, such as assured space, transit time, port rotation, or similar service features....

Filing Requirements. A true copy of every agreement entered into with respect to an activity described in section 4 (a) or (b) of this Act shall be filed with the FMC.
Other pages in this section