Form request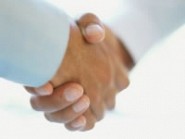 Med America ranks amongst the world's best Shippers' Associations, thanks to the valued support of its 855 Members, its buying power, acknowledged role of market stability, ability to get large allocation of space and all type of equipments. In addition, Med America has been successful in developing, thanks to the booking administrator Giorgio Gori and the DHL Group, integrated and customized logistic solutions, warehouse management, and competitive professional shipments by Sea, air, and surface transportation. Med America and its Board Director privilege partnership with reliable Lines, distributing to the members high quality services, flexibility, stability, value at competitive durable rates with exceptionally good conditions through the entire supply chain.
When you become a Member you will be given a password to view the by-laws and the list of the Association Members.
Admission fee una tantum.
Download request in pdf format
Other pages in this section